Selling a 1995 Acura NSX?
The 1995 Acura NSX was the fifth model year of the NSX, a powerful Japanese sports car that took the North American market by storm. This iconic automobile was praised for being small, compact, and more powerful than many of the popular American and European performance cars of the 1990s. It was also one of the first Japanese high-performance automobiles to experience success in the United States. The NSX's unique design was inspired by a number of supercars, including the Ford GT40 and various Ferrari models. Much of its lightweight body was constructed out of aluminum, which didn't only make the car far lighter than its competition, but also helped improve the NSX's performance. It came standard with a five-speed manual transmission and was powered by a 3.0L V6 engine. Despite having a smaller engine than many of the other sports cars made in the 1990s, the NSX was able to hold its own on the racetrack and won a number of competitions over the years. This helped make it one of the most popular Japanese racing cars of all time.
1995 Acura NSX Seller?
If you're planning on selling your 1995 Acura NSX, you'll first need to network at car shows and automobile auctions. It might also help to join automobile communities that specialize in Japanese automobiles, as they'll be more likely to understand the significance and value of a car like the NSX. Alternatively, you could skip all of the legwork and reach out to Alex Manos for assistance. All of the Alex Manos staff have years of experience working with rare and unique sports cars, and they know the true value of your Acura NSX model.
We Buy, Any Condition, Nationwide.
I'm a serious early/first generation Acura NSX buyer looking to purchase your 'classic' NSX today! Whether your car is in mint condition, or in a garage the last 20 years, we will buy today if you have an Acura NSX for sale and you're looking to sell, regardless of the condition, CALL 877-912-0007, or contact us via our website. We buy NEW, OLD, RESTORED, RESTORATION PROJECTS & EXOTIC cars.
We Buy
NSX-R, NSX Type R
NSX-S, NSX Type S
NSX-S Zero
NSX-T, NSX Type T
Zanardi
and many more!
Just 3 quick steps can sell your NSX!
Call now
Or fill out our simple form, and we'll reply ASAP. We'll go over everything you need to know to sell your car from the convenience of your home.
Send Photos
Send us an email or a text message with some of your car best photos. That's often all we need to make you an offer.
Get Paid!
We send payment immediately! Our staff will work with you to pick up the vehicle, and get cash for your classic fast! It's that simple.
My staff and I are always on the lookout to purchase classic European & American sports and luxury automobiles. We are happy to pay Top Dollar and in CASH for many types of vehicles: NEW, OLD, RESTORED, RESTORATION PROJECTS & EXOTIC cars. If you have a vehicle you feel might be of interest, Please Call Us Now at 877-912-0007, or contact us via the online form.
"I offer the best prices, fastest payment and hassle-free pick-up in the classic car market."
– Alex Manos
Hundreds of
satisfied customers!
Here's a few recent reviews:
Carmichael, CA
"My overall experience was nothing short of amazing from the beginning all the way through the whole process. The web site was easy to navigate and load pictures into and receiving a call directly from Alex was great, always nice to talk to the person that is actually buying the car and not an "authorized" person."
Wilmington, NC
"Alex Manos :::: very cool nice dude very honest ::: good to do business with… very on point on everything he say ::: i would recommend anyone to buy or sell your cars through him you would most likely be Satisfied :::: i had a GOOD experience!"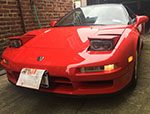 Brooklyn, NY
"Alex is very easy to talk to and very responsive. His company is very professional and easy to deal with. They made it easy to make a deal that is fair with no stress at all."
Philip T.
2004 Acura NXZ-T
Norwalk, CA
"I contacted Alex Manos about my 2004 Acura NSX-T. Sent some pictures. Told him the price that I liked and boom SOLD! All the Staff were pleasant and nice, and the transaction went smoothly."
Michael C.
2003 Acura NSX-T
Dahlonega, GA
"When I decided to sell my NSX Alex Manos was my first call. He asked to see a photo of the car and then bought it over the phone sight unseen. He then transferred the funds to my bank account without a hitch. Wow! I didn't have time to possibly change my mind about selling since I have loved this car for 20 years. A few days later a courteous driver picked it up without incident and left me shaking my dead in amazement over how quick and simple the whole process was. Go Alex!"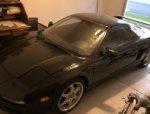 Bakersfield, CA
"Alex made the transaction a simple and efficient one. The purchase amount was in the bank the same day as the car was sold to him. His pick-up assistant loaded my car smoothly, and the paperwork was a breeze. I tried dealing with another popular car site beforehand, but the offers were not serious (many, many views). Even a well known individual/ car-buying company on the internet insulted me with a lowball offer. If you're ready to sell your high-end vehicle, call Alex. He's professional and respectful."