Selling a 1968 Porsche 911 S
Porsche began their illustrious history in the world of European sports cars with the launch of the Porsche 356. This iconic classic car, with roots tracing back to the early Volkswagen, would be the impetus for the world-renowned Porsche 911 sports car. After manufacturing the 356 for more than seventeen years, when the 911 came on the scene, buyers and enthusiasts were certainly ready for something new and exciting. The Porsche 911 also dealt with growing demand for a mass-production sports car that could be brought to the masses. During 1968, the second year of production for the Porsche 911, the German manufacturer would release three variations. The Porsche 911L, or Luxury, would replace the 1968 Porsche 911 S in the American market, as there were issues with emissions regulations and the 911 S could not be sold in the U.S. during this model-year. The 911 S would return to the American market the following year with new, mechanical fuel injection.
1968 Porsche 911 S Seller's Guide
If you're looking to sell a 1968 Porsche 911 S, it is likely that you have a European model. You will of course want to confirm this by matching the chassis and engine numbers to those provided by Porsche itself. With regards to Seller's Tips, Porsche buyers who are entertaining the idea of purchasing a 911 from this era know that rust plays a huge factor in the condition of these classics. Very little to no rust protection was used during this time and unfortunately many 911 models have paid the ultimate price. It is important that you document any areas of rust or rust repair that may be issues in the future. Buyers who are inquiring over the Internet will likely want to see detailed pictures of all problem areas, so be prepared in advance. Secondly, particularly with the 911 S model, buyers will want to know the condition of the original engine. Has it been maintained over the years? If so, do you have documentation? Has it been rebuilt? Has it been swapped out for a later Porsche 911 engine? Be sure you can answer these questions prior to listing your 911 for sale.

Learn More
1968 Porsche 911 S
Model Types:
Discover Other Classic Porsche Cars
Contact Us:
Phone: 877-912-0007
Fax: 310-494-9398
Please Call Any Time / Year Round / 365 Days
And Tell Us About Your Auto!
PARAGRAPH
[sociable/]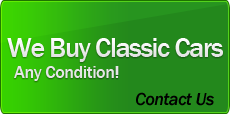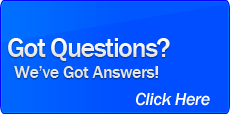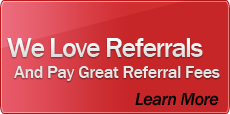 A California classic car dealership with a worldwide reputation for being a valuable resource in the classic car market, the Alex Manos team would be delighted to speak with you about your particular 1968 Porsche 911 S. Whether you'd like more sellers tips, would like to discuss value, or think that your classic would be perfect for the Alex Manos collection, please do not hesitate to contact their team today. They look forward to hearing from you and to sharing their knowledge and expertise with you. Connect today!
[sociable/]
Or Call Alex Manos Today: 877-912-0007