Trying to Sell a Classic Mercedes Benz on Consignment?
More often than not, collectors who struggle selling their classic car through advertisements turn to consignment services to help them along the way. These service providers specialize in rare and unique cars from Europe and the United States, and will use their influence and network to help you sell your car. Before you sell your classic Mercedes Benz on consignment, consider networking at automobile shows and auctions. The problem with selecting consignment services is that you never get what the car's fully worth, which can be frustrating if you're trying to make a profit on your sale.
Selling Your Classic Mercedes?
Let's Talk!
Understand that there will be a lot of fees that come with selling your classic Mercedes Benz on consignment. For starters, you'll probably end up paying a storage fee for every week that your car isn't sold, and these charges can quickly add up if your car doesn't sell fast enough. Other common fees include a marketing fee, a payment up front, and a percentage of what the car sold for.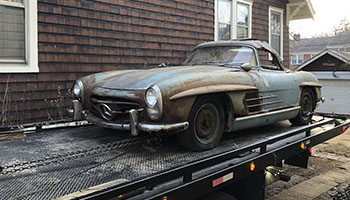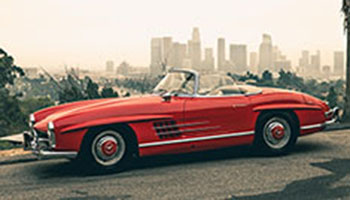 Fortunately, there are alternatives to selling classic Mercedes Benz models through consignment services. If you're looking for a way to get the most money out of your car but you don't want to take the time to network, track down leads, and negotiate with potential buyers, let Alex Manos do the work for you. They'll buy your car, cash, for a fair and competitive price. Since the Alex Manos team purchases classic cars in any condition, you don't have to worry about repairing or restoring your old Mercedes Benz. They'll take it as-is. Alex Manos is dedicated to making the transaction as stress-free as possible, so they're happy to even arrange to have your vintage Mercedes Benz shipped to their Los Angeles showroom from anywhere in the United States, even Alaska. Call their office today to learn more about how you can turn that Mercedes, or any other classic car, into quick cash!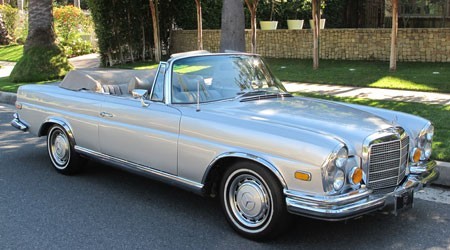 Tim Z.
1968 Mercedes-Benz 250SL Pagoda
05-4-2023
La Mesa, CA
"The whole process of selling my car to Alex was very easy. I got paid before the car was picked up. Very professional transaction."
John F.
1966 Mercedes-Benz 230SL
05-4-2023
Moses Lake, WA
"Very responsive. Some shipping arrangements were not as simple as I had hoped. Payment was fair and fast."
Bob D.
2010 Maybach 57 S Zeppelin
04-9-2023
Fort Washington, PA
"We sold a 2010 Maybach to Alex and the whole process was flawless. He offered a very competitive price, wired the agreed upon funds immediately and then his team coordinated the transfer of title and pick-up of the vehicle in a painless and professional manner! I had a great experience and would not hesitate to do business with Alex again in the future."
Ronald P.
1960 Mercedes-Benz 190SL
04-7-2023
Belvidere, NJ
"Good morning Alex, thank you giving me a chance to offer you and your staff my thoughts on our recent transaction of a 1960 190SL. Found your contact info in Hemmings, after initial contact and photos I accepted your offer . In the following week we did some clerical work required thru your exceptionally qualified staff and the car was picked up by a professional mover. Most importantly payment was prompt and secure. Trust we will do business again. Thank you!"
Fred W.
1952 Mercedes-Benz 300B Adenauer
03-19-2023
Stillwater, OK
"Transaction was smooth. Alex was straight up with me. Delivery was taken care of quick and on time. Will be doing more business in future."
Robert H.
1971 Mercedes-Benz 280SE 3.5 Sunroof Coupe
02-28-2023
Blaine, WA
"Alex has a well structured organization to follow-up on the title, sale, payment and transport of my vehicle. Truly impressive and efficient."
Craig M.
1965 Mercedes-Benz 220SEB Cabriolet
02-25-2023
Scottsdale, AZ
"I had spoken to Alex Manos years ago regarding my 66 220SE Convertible, originally sold to a Hollywood celebrity, but at that time decided not to part with it. Now, after 45 years of ownership, Beverly Hills Car Club was the first company I called. Abraham Castellanos and the staff were easy to deal with, courteous, competent and thorough.. from arranging for documents signatures and prompt payment to scheduling pick-up. They made parting with my baby easy and pleasurable. I would highly recommend them to anyone with a truly collectible automobile to sell."
Douglas K.
1957 Mercedes-Benz 190SL
01-23-2023
Brighton, CO
"I was very pleased with the whole process, very professional."
We're Always Looking to Buy!

WE PAY TOP DOLLAR FOR MANY TYPES OF OLD CARS, RESTORED, PROJECTS & EXOTICS!