Selling a Rolls Royce Corniche?
My name is Alex Manos and I'm a serious buyer of classic Rolls Royce and other European classic cars! Don't waste time with auctions, Craigslist, Ebay or private selling! I'm a serious nationwide classic car buyer, and you can sell your 2-Door Corniche HERE for Top Dollar! Got a classic Rolls or other vintage auto? Let's talk today! Whether your vehicle is in mint condition, or was in a barn for 30 years, any Classic Rolls Royce Corniche regardless-of-condition, CALL 877-576-1622, or contact via our website.
Top Dollar
Fast Payment
Nationwide!
Selling? We're Always Looking To Buy!
Corniche, Corniche II, Corniche III, Corniche IV, 2-Doors and Many More!
3 quick steps can sell your car!
Or fill out our simple form, and we'll reply ASAP. We'll go over everything you need to know to sell your car from the convenience of your home.
Send us an email or a text message with some of your car best photos. That's often all we need to make an offer.
We send payment immediately! Our staff will work with you to pick up the vehicle, and get you paid fast! It's that simple.
My staff and I are always on the lookout to purchase classic sports and luxury automobiles. If you have a vehicle that you feel might be of interest to us, Please Call Us Now at 877-912-0007, or contact us via the online form. We are happy to pay Top Dollar and in CASH for many types of vehicles: NEW, OLD, RESTORED, RESTORATION PROJECTS & EXOTIC cars. Our expert appraisal and white-glove services help us to stand out in the marketplace and get you the best deal!
"I offer the best prices, fastest payment and hassle-free pick-up in the classic car market."
– Alex Manos
Don't just take our word for it!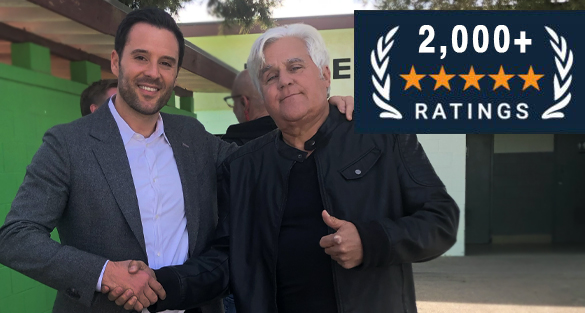 Carolyn D.
1983 Rolls-Royce Corniche
12-9-2022
Sylmar, CA
"Alex Manos made the process of selling my 1983 Rolls Royce Cornish simple and easy. He scheduled for one of his employees to meet me the following day after our initial conversation. The employee was very professional and courteous. The car was placed on a flatbed and driven away. Money was wire transferred to my account immediately. It was easy and convenient."
Joseph P.
1967 Rolls-Royce Silver Shadow
11-18-2022
Little Elm, TX
"Quick and efficient. Everyone involved is responsive to your needs."
Vincent L.
1976 Rolls-Royce Silver Shadow
11-7-2022
Fallbrook, CA
"So pleased with my overall experience from start to finish. Amazing how quick and simple Alex made the process. It took less than 3 days start to finish. Including payment paperwork and picking up car. Would definitely recommend to friends and family."
Mitch T.
1974 Rolls-Royce Silver Shadow
10-6-2022
Tuxedo Park, NY
"Delightful transaction from the initial phone call to the receipt of the wire . His entire staff was a pleasure to deal with and their credibility and service is first rate."
Kurt K.
1996 Rolls-Royce Silver Spur
08-2-2022
San Diego, CA
"Quick and professional buyers. Painless process. Pleasure to do business with Alex and Co."
Judd G.
1923 Rolls-Royce 20HP
07-30-2022
Manchester, VT
"Selling our Rolls Royce was a very simple process. We provided Alex with photos and information, had a couple of phone conversations, and negotiated a price. After we came to a deal, paperwork was exchanged, and funds were wired the same day. It could not have been easier. Coordination of pick-up was just as smooth with their transport contractor. We will contact Alex again."
Marco S.
2001 Rolls-Royce Corniche
07-8-2022
Milton, MA
"Called about a car I had for sale and it was very quick and professional. He knew what he wanted right then and there and was very responsive and professional."
David L.
1991 Rolls-Royce Silver Spur II
05-30-2022
Las Vegas, NV
"I was impressed with the efficiency of the transaction. Alex is a professional, who is pleasant to do business with, and I would highly recommend him to anyone."
Big Bear City, CA
"A very easy deal, done over the phone, with pictures and a verbal description. Alex was easy to deal with, and very professional."
Kjell A.
1959 Rolls-Royce Silver Cloud I
03-19-2022
Cape Coral, FL
"After a long time with my dearest Rolls Royce Cloud I was locking for a buyer for the car. AlexManos was the guy that bought it and it was a smooth and easy deal. Overall a nice experience and also he payed the car before they picked it up. More than pleased with this company."
Susan C

27 Jan 2023

Service was quick and efficient. Instructions for completing paper work were very well done and easy to follow.
Good wrok!

Steve K

27 Jan 2023

I couldn't be more satisfied! Responsive communication, a simplified process, and a wonderful staff!

Craig M

25 Jan 2023

I had spoken to Alex Manos years ago regarding my 66 220SE Convertible, originally sold to a Hollywood celebrity, but at that time decided not to part with it. Now, after 45 years of ownership, Beverly Hills Car Club was the first company I called. Abraham Costallanos and the staff were easy to deal with, courteous, competent and thorough.. from arranging for documents signatures and prompt payment to scheduling pick-up. They made parting with my baby easy and pleasurable. I would highly recommend them to anyone with a truly collectible automobile to sell.

R Bender

25 Jan 2023

Purchase of my 2002 Aston Martin DB7 went smoothly. The transfer of funds was quick and his staff made the transaction concise and timely. The vehicle was picked up in a matter of days with notifications of the time and date the driver would arrive.

Kent K

23 Jan 2023

Everyone involved in the transaction was very professional and all details were handled smoothly. Communication was very clear and attentive.

John F

23 Jan 2023

This was my first sale to Alex Manos (Beverly Hills Car Club) but it was actually a trade-in since I was buying my 2nd car from them in a year.

The sale went smoothly and I could have gotten more if I sold it myself, it was more about the ease of selling it to them as I was making a purchase.

I'll be back for sure – either selling or buying – and am always incredibly impressed by their selection of cars.

Troy Bruce

22 Jan 2023

Valarie was amazing to work with all the way till the vehicle got picked up , the whole team was very professional and trustworthy.

Steve

21 Jan 2023

I was extremely impressed by Alex's knowledge and how thorough he was with his explanation of the process. He and his team were extremely polite and helpful from the initial phone call to the pickup of my Alfa. I will not think twice about contacting him again when I sell a classic vehicle.
We're Always Looking to Buy: