Selling A Classic Mercedes?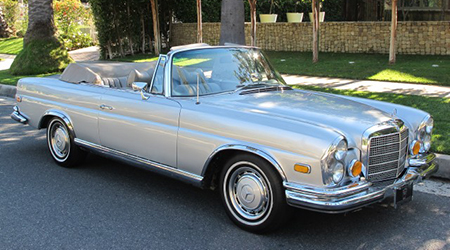 Some of the most-favored and sought after classic Mercedes-Benz automobiles are the supercharged pre-war era cars, and Mercedes convertibles into the late 1960s early 70s. The SL-Class grand tourer, manufactured since 1954, is the Sport Lightweight model. Numerous variations within the SL line can be found including engine configurations. The first generation of SL, both the Mercedes-Benz 300SL and 190SL, had their start in 1954.
Until 1963 1.9 and 3.0L, four speed manuals were produced. There were over 25,000 four cylinder 190SL Mercedes sold. If you buy or sell classic Mercedes you'll find both coups, removable hardtops, and convertible soft tops.
The second generation was offered as a four speed automatic or manual transmission as well as a five speed manual. The engine sizes were 2.3, 2.5, or 2.8. The 230SL had big curved windows and a distinctive roofline. Around 1967 the 230SL became known as the 250SL. The engine was displaced and increased again until it became the 280SL, a favorite vintage Mercedes.
WE PAY TOP DOLLAR FOR CLASSIC CARS, LET'S TALK TODAY! – ALEX MANOS

From 1972 to 1989 you'll find the third generation of the Mercedes SL. Over the years the engines were offered in inline six cylinders 2.8 or 3.0 and V8s in 3.5, 3.8, 4.2, 4.5, 5.0, 5.6 liters. There were plenty of choices. Automatic transmissions were available in 3 or 4 speed and manuals in four or five.
Bill L.
1987 Mercedes-Benz 560SEC
11-27-2023
Chandler, AZ
"Went to the website and downloaded some pictures of my car. I've bought a few cars from them and was familiar with the process. After about 15 minutes I had sold my car. Very easy and transparent. Alex works with you and his team had all the paperwork and payment before end of day. Very satisfied with this transaction."
George N.
1971 Mercedes-Benz 280SL
11-22-2023
Georgetown, TX
"Discussed the car with Alex, made a deal. Next day the money was in the bank. The car was picked up by a respectable hauler. Deal done, I am very pleased."
Martha G.
1963 Mercedes-Benz 230SL
11-19-2023
Ishpeming, MI
"I helped a friend sell her 1963 Mercedes-Benz 230SL to Alex Manos. He was great to deal with through the whole transaction, from agreeing on a price to the pickup of the car. Made it very easy for us. I would recommend him to anyone."
William S.
1970 Mercedes-Benz 280SL
11-5-2023
Williamsburg, VA
"Remarkable…I tried to assure Alex of the condition of the car after 8 years in the garage ad he was totally understanding of the many problems that may exist and he was very positive that he understood the "unknowns" but was willing to take the risk and purchased my 1970 280SL sight unseen at a very respectable price. He brings a refreshing new image to the long held general perception that automobile agencies can't be trusted."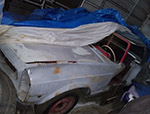 Thomas S.
1967 Mercedes-Benz 230
11-2-2023
Stockton, CA
"Alex Manos provides a very professional classic car brokerage that gives interested sellers a straightforward and timely offer for vehicles they (Manos) are interested in purchasing. The process from submission of pictures to discussion of vehicle condition moves quickly to an offer in my experience. After Alex Manos purchases the vehicle, his support staff makes the paperwork and transportation process easy for the seller."
Peter H.
1967 Mercedes-Benz 200
11-1-2023
Oxnard, CA
"All of the folks were very professional and helpful. From the initial contact to the amazing tow truck driver who picked up A high quality organization and if I ever have a need in the future, I would contact them. Thanks again!"
Jamie F.
1991 Mercedes-Benz 420SEL
10-30-2023
Diamond Bar, CA
"They are very courteous and excellent customer service."
Jess L.
1973 Mercedes-Benz 450SL
10-7-2023
Dana Point, CA
"Very easy to do business with AlexManos.com. Plenty of help from Valerie made it that easy. Everyone is satisfied!"
We're Always Looking to Buy!