Selling Classic Porsches…
Many Porsche enthusiasts consider June 8, 1948 to be the "official" founding date of Porsche, as we know it today, with the launch of the two-seat Porsche 356. With a 1.1-liter center engine, 40 HP and weighing 650kg, approximately the first 50 examples of this 356/2 were hand built in Austria. If at all found today, these early specimens are almost priceless. Distinguished by its elegant and innovative body, the Porsche 356 was first produced in a convertible and then a hardtop. Variations including the 356A Speedster, 356B, 356C, and 356SC would follow and would become one of the most classic Porsche icons in history. If you are looking to sell classic Porsche 356 models, the team at AlexManos.com can assist you in putting a value on this true collectors item. In April 1965, the last Porsche 356 would leave the assembly line after 17 years of production and more than 81,000 units – 1,194 were the popular Carrera versions.
1959 saw the beginning of the development of a new Porsche, one that would become synonymous with the Porsche brand for decades – the Porsche 911. The 911 became instantly recognizable with its attractive sloping bonnet reminiscent of the 356, 'frog eye' headlights, curves running from the top edge of the windscreen to the rear bumper, and a straight waistline. Models including the 911T, 911E, 911S, 911L and 912 would follow beginning in 1963. Offered as a Coupe or Targa, the 911 cars continue to be one of the most sought-after and desired Porsche models. If you own any of these Porsche models and are looking to sell classic Porsche cars from your private collection, the team at AlexManos.com would be happy to speak with you. Their team of car enthusiasts and European and American classic auto specialists would be happy to help you sell vintage Porsche and classic models.
Selling Your Classic Porsche? My Name is Alex Manos, I'm a serious classic car buyer and always looking to buy Porsches! Don't bother selling yourself – get paid today, have the vehicle picked-up immediately, for top dollar – It's that Simple!
Got a 356, 911, 912, 914, 930, 964, 968, 993, 996, 997 or other classic sports car? Whether your vehicle is in mint condition, or was in a barn for 30 years, regardless-of-condition, call 877-912-0007, or contact via our website. Let's Talk Today!
WE PAY TOP DOLLAR FOR MANY TYPES OF OLD CARS, RESTORED, PROJECTS & EXOTICS!
Marsha C.
1997 Porsche 993 Cabriolet
11-25-2023
Marietta, GA
"As promised after the price was finally agreed-upon."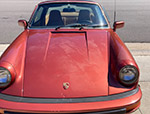 Glenda S.
1976 Porsche 911S Targa
11-19-2023
San Juan Capistrano, CA
"I could not be happier with the handling of the sale of my 1976 Targa. It was seamless and done in a professional yet personal manner. I would have no hesitation in using this service again or recommending them for others in need of parting with their classic cars."
David K.
1986 Porsche Carrera Targa
11-17-2023
Kailua, HI
"Alex and his team made this process very easy for me. I sold a 1986 Porsche TARGA, which I loved for over 20 years. I had recently acquired a new Porsche and was not driving the 86 sufficiently to justify keeping it. I feel confident that Alex will find a new owner who will love and care for this car as I have done for over 20 years, They picked up the car at my home and made the process easy. It's always a little uncomfortable, making such a large transaction over the phone but he could not have made it any easier and I'm very pleased. Aloha and best always David."
Franklin F.
1995 Porsche 993 Cabriolet
11-3-2023
La Mirada, CA
"It was very easy to deal with Alex."
Alberto L.
1990 Porsche 964 Cabriolet
10-21-2023
Bayonne, NJ
"This is the 2nd Porsche Alex has purchased from me and the whole process from start to the end was smooth. He gained my confidence and would definitely do business with him again."
Wen A.
1986 Porsche 911 Carrera Coupe
10-21-2023
Antrim, NH
"Quick and efficient."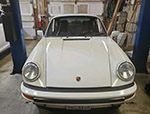 Denise K.
1987 Porsche Carrera Coupe
10-18-2023
Manassas, VA
"Process went smoothly. I received my funds quickly and car was picked up in a timely manner."
Bern I.
1985 Porsche Carrera Cabriolet
10-5-2023
Davenport, FL
"It was a quick and efficient procedure to sell my Porsche 911 Cabriolet to Alex. From the time we agreed on a price to receiving the money in my account it was same day. Alex followed through and was fair and his team arranged pickup and all was very easy. I would recommend Alex for a smooth transaction."
Thor S.
1995 Porsche 993 Carrera Cabriolet
10-5-2023
El Cajon, CA
"The transaction was very fluid and all of the technical details were handled superbly. A very nice experience in selling my vehicle."
Peter C.
2000 Porsche Carrera 996 Cabriolet
10-4-2023
Scottsdale, AZ
"The entire sales process for our 2000 Porsche 911 Carrera Cabriolet was very smooth. The whole process was completed over a weekend and the following Monday via email and text. The team at Alex Manos was very professional and followed through on every item. The car was picked up upon receipt and our confirmation of the electronic funds transfer. The funds were delivered to our account within 24 hours. The sales process was the easiest that we have done. We have owned several Porsche's and still own two (2). We will definitely consider him for future Porsche purchases. We are located in Scottsdale, AZ and the Alex Manos team is based in LA. The distance between us and them was never an issue. Thank you for great customer service."
We're Always Looking to Buy!