Selling a Porsche 993 / 911?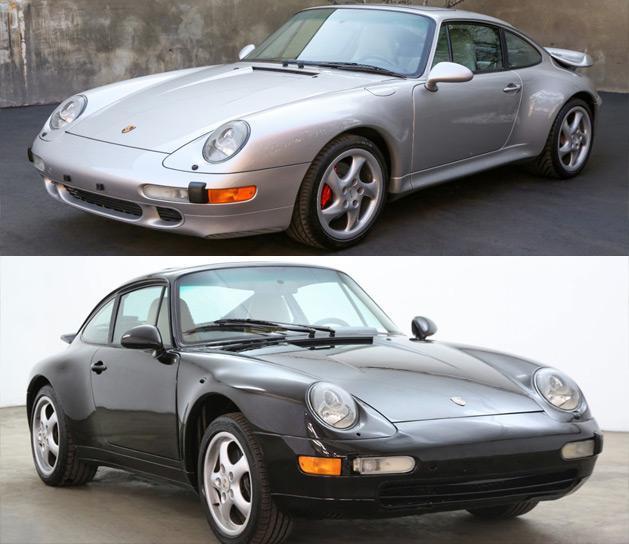 Alex Manos
Serious Buyer
Let's Talk!
TOP DOLLAR, NO-HASSLE, NATIONWIDE!
Got a Porsche 993? Looking to Sell? My name is Alex Manos, I'm a serious classic sports car buyer, Sell Here for Top Dollar! Selling your 356, 911, 912, 914, 930, 964, 993, or other classic? Regardless of your car's condition call 877-912-0007, or contact via our website. Let's Talk!
We're Always Looking To Buy:

ALL Porsche 993!
993 Carrera
993 Targa
993 Turbo / S
993 Carrera 4S / S
993 Carrera RS
993 GT2
993 Speedster
993 Turbo Cabriolet
All Classic Porsche
Coupés / Cabriolets
356
911
912
930
964
914
& many more!

WE PAY TOP DOLLAR FOR MANY TYPES OF OLD CARS, RESTORED, PROJECTS & EXOTICS!
Or fill out our simple form, and we'll reply ASAP. We'll go over everything you need to know to sell your car from the convenience of your home.
Send us an email or a text message with some of your car best photos. That's often all we need to make an offer.
We send payment immediately! Our staff will work with you to pick up the vehicle, and get you paid fast! It's that simple.
My staff and I are serious classic car buyers and we're always looking to buy! If you have a vehicle that you feel might be of interest, Call 877-912-0007, or contact us via our online form. We Pay Top Dollar for many vehicles: NEW, OLD, RESTORED, RESTORATION PROJECTS & EXOTIC cars. Our expert appraisal, serious purchasing efforts, and white-glove service are here and ready to help get you the best deal, TODAY!
"I offer the best prices, fastest payment and hassle-free pick-up in the classic car market."
– Alex Manos
Don't just take our word for it!
Tom V.
1987 Porsche 911 Carrera Targa
01-22-2023
Reno, NV
"Alex was the only person I contacted to sell my Porsche. He not only has a passion for cars, but also for customer service. He made the transition so smooth and easy, as well as fast. I wouldn't hesitate to contact Alex again if I had another car to sell."
David C.
1984 Porsche Carrera Cabriolet
01-19-2023
Cypress, CA
"Great communication. Very professional shipping coordination and very fast wire transfer."
Doreen B.
1960 Porsche 356B Sunroof Coupe
01-13-2023
Des Moines, IA
"I was extremely impressed how fast the process of selling my car went. It was very organized and easy to follow. They told me exactly what I needed to do and everything went very smoothly. I received my payment very quickly and it was received before I even knew it."
Michael M.
1987 Porsche 930 Turbo M505 Slant Nose
12-15-2022
Port Charlotte, FL
"Easiest transaction from the logistics point of view. All phases of the negotiation were handled with the professional expertise of Mr. Manos. 5 star service is what they apparently deliver!"
Andreas B.
1979 Porsche 911SC Targa
11-15-2022
Newberry Springs, CA
"If you want to sell your car fast and efficiently this is the guy . He gets it done fast. I wanted to sell my Porsche and get a Corvette. Instead of having to place an ad getting and getting 100s of phone calls showing car I emailed Alex. He called me within 15 minutes.He looked at the car the very next morning…made me an offer within 30 min and paid me on the spot. Hassle free – I was able to get my Corvette 4 days later instead of having to wait for the Porsche to sell. Two thumbs up!"
Nathan U.
1974 Porsche 911 Targa
10-17-2022
Ladera Ranch, CA
"Quick. Efficient. Just as promised."
Reggie N.
1989 Porsche 944
10-15-2022
Long Beach, CA
"I contacted because I was considering selling my classic car. I was immediately put in touch with Jarrod. We came to an agreement on the price. A driver came out the next day to pick up the vehicle. I signed the paperwork and was paid on the spot. The most seamless experience I have ever had selling a vehicle. Jarrod, the driver and everyone involved was professional and knowledgeable. I would recommend to anyone considering selling their classic car. Thank you."
Nicholas C.
2000 Porsche 996 Carrera 4 Coupe
10-4-2022
Fernandina Beach, FL
"I have been looking at cars on the west coast. Alex showed an interest in my 2000 911. We came agreement easily. They picked up my car (across the country) at a time convenient for my schedule. Excellent communication and process."
Morton F.
1962 Porsche 356B Coupe
10-1-2022
San Jose, CA
"It was super easy and the whole thing was seamless. Alex was very upfront and all terms were very clear and concise. Pick up of the car and the paperwork part of it was also easy. From contact to pick up was about three days. I should add that I believe that Alex gave me a very fair price. Would definitely do business again if the opportunity arose."
Nelda J.
1988 Porsche Carrera Cabriolet
09-24-2022
Brockton, MA
"Before I decided on selling my Porsche 911 Carrera to Alex, I've read a lot of the testimonials on his website. What I found important was the ease of payment Alex had set-up with his customers. The other positive area was how responsive Alex and his team with regards to communication. Both of these were true. Last but not the least is how he took care of my baby (Porsche 911) when it was time tor shipping from Massachusetts to California."
We're Always Looking to Buy: