Top Dollar, Fast Payment, Nationwide!
Want to sell your Porsche 996, today? My name is Alex Manos and I'm a Serious Porsche Buyer! Got a 996? Or a 356, Classic 911, 912, 914, all Turbo's, 930, 964, 993, 997, or another classic sports car? Let's talk! Whether your vehicle is in mint condition, or was in a barn 30 years, regardless-of-condition, call 877-912-0007, or contact via our website!
SELLING YOUR PORSCHE 996?
ALL 996 (1997 to 2006)!
996 Turbo
996 Turbo S
996 Turbo Cabriolet
996 Coupe
996 Targa
996 Cabrio
996 Carrera 4S
996 40th Anniversary
Millennium Edition
996 Turbo S
996 GT2

996 GT3
All Classic Porsche
&

many more makes / models

!
3 quick steps can sell your sports car!
Or fill out our simple form, and we'll reply ASAP. We'll go over everything you need to know to sell your car from the convenience of your home.
Send us an email or a text message with some of your car best photos. That's often all we need to make an offer.
We send payment immediately! Our staff will work with you to pick up the vehicle, and get you paid fast! It's that simple.
My staff and I are always on the lookout to purchase classic sports and luxury automobiles. If you have a vehicle that you feel might be of interest to us, Please Call Us Now at 877-912-0007, or contact us via the online form. We are happy to pay Top Dollar and in CASH for many types of vehicles: NEW, OLD, RESTORED, RESTORATION PROJECTS & EXOTIC cars. Our expert appraisal and white-glove services help us to stand out in the marketplace and get you the best deal!
"I offer the best prices, fastest payment and hassle-free pick-up in the classic car market."
– Alex Manos
Don't just take our word for it!
Ken G.
1985 Porsche Carrera Targa
05-13-2023
Brevard, NC
"Handled the entire transaction exactly the way they said they would. I delayed Alex for months and he stayed true to his word."
Daria L.
1995 Porsche 993 Carrera Coupe
05-12-2023
Park Ridge, IL
"Nice people to work with!"
Beatrix W.
1976 Porsche 912E
05-10-2023
Aptos, CA
"We had an excellent experience with Alex and his team. The whole selling process was very professional. Very good communication and quick turn around times for everything including receiving the payment. Thank you, Alex and team!"
Richard S.
1987 Porsche 944
05-7-2023
Redmond, WA
"I contacted AlexManos.com to sell my 1987 944 Porsche and they were quick to respond back requesting information about the car. I provided the information they requested and they reviewed the pictures and information I provided and then gave me an offer. I countered offer and settled on their final offer. The money was transferred to my bank account and they collected the car once I confirmed receipt of the funds. This all completed within a week. A great experience and would recommend anyone who has a classic car to contact AlexManos.com to sell their car. Their customer service is excellent."
Steve R.
1986 Porsche Carrera Sunroof Coupe
04-29-2023
Los Angeles, CA
"I was very pleased with the transaction and the ease of the process selling my classic Porsche. It's nice to know the car will go on to an enthusiast buyer."
Mark M.
1991 Porsche 964 Carrera 2 Targa
04-23-2023
Lubeck, WV
"Alex was great! Very friendly and professional. I was skeptical about selling him my Porsche 911 but I actually enjoyed working with him. He gave me a great price for my car and the whole transaction was quick and hassle free. If you are considering selling your classic do not hesitate to contact Alex."
Richard S.
1990 Porsche 911 Coupe
04-12-2023
Harrisonburg, VA
"Speedy replies to my original contact by Alex and after accepting a very reasonable offer I found the staff helpful and efficient. The shipper and their driver also did an excellent job answering the questions I had arranging and executing the pickup of my '90 911 964. I highly recommend their services to anyone seeking assistance in selling your Classic car."
Mark T.
1993 Porsche 928GGTS 5-Speed
04-12-2023
Chester, CT
"I started out just asking a question and Alex called me almost immediately to discuss my car. I had not planned on selling it but he was willing to meet my asking price and was very professional about it. The whole process was very focused and his staff took care of all the details. All I had to do was drop the car off at the local commuter lot and the driver put it on the carrier and headed to CA. Very impressive operation. I have already given his name to several friends in case they also want to sell their cars."
Jerry B.
1991 Porsche 911 Carrera Coupe
04-11-2023
Mililani, HI
"Very professional and extremely efficient organization. Transfer of funds, completion of legal documents and pickup of car was accomplished with no problems. I'm very, very impresses with Alex and company."
Jeffrey W.
1965 Porsche 356C Coupe
04-4-2023
Gaithersburg, MD
"Very impressive. Efficient sale and purchase process west without a hitch."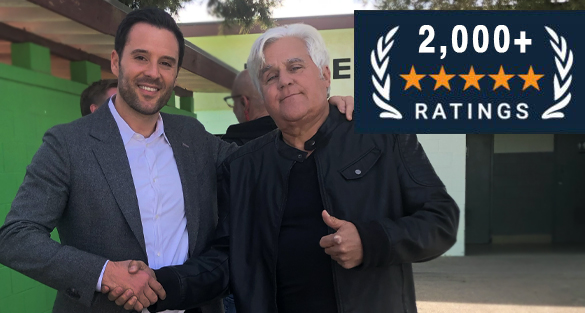 We're Always Looking to Buy: