Selling a Classic De Tomaso?
In-Any-Condition

, Nationwide!
Looking to Sell Your De Tomaso?
You've come to the right place! My name is Alex Manos, I'm a serious classic car buyer always looking to buy De Tomaso autos. Sell your Pantera or Mangusta Hassle-Free, Top Dollar, Immediately! Whether it's in mint condition, or been in a garage for 30 years, or worse… if you have a Detomaso, or other classic sports or luxury car for sale, call 877-912-0007, or our contact form. Let's Talk Today!
We Buy Pantera, Mangusta & more!
Pantera Years: 1971, 1972, 1973, 1974, 1975
Mangusta Years: 1969, 1970, 1971
Got another rare De Tomaso, or other classic car? Let's Talk!



WE PAY TOP DOLLAR FOR MANY TYPES OF OLD CARS, RESTORED, PROJECTS & EXOTICS!
Or fill out the form on our website, and we'll reply ASAP. We'll go over everything you need to know to sell your car from the convenience of your home.
Send us an email or a text with some photos of your car – nothing fancy! It's often all we need to make an offer.
We send payment immediately! Our staff will work with you to pick up the vehicle, you get paid fast! It's that simple.
My staff and I are always on the lookout to purchase classic European & American sports and luxury automobiles. If you have a vehicle that you feel might be of interest to us, Please Call Us Now at 877-912-0007, or contact us via the online form. We are happy to pay Top Dollar and in CASH for many types of vehicles: NEW, OLD, RESTORED, RESTORATION PROJECTS & EXOTIC cars. Our expert appraisal and white-glove services help us to stand out in the marketplace and get you the best deal!
"I offer the best prices, fastest payment & pick-up, and most hassle-free service in the classic car market."
– Alex Manos
H.A.
1970 Ford Pantera
07-8-2022
Lexington, NC
"Wonderful experience. Sent pics and VIN #. Received reasonable offer. Money wired immediately. Sent bill of sale and title and car picked up. Couldn't have been easier."
David P.
1972 DeTomaso Pantera
03-27-2022
Huntington Beach, CA
"I took a little negotiating, but I ended up receiving a fair value. The process required good knowledge of a computer which I didn't have, but I was professionally guided through it. Once the deal was made, the payment was wired to by bank account within 1/2 an hour."
Randy D.
DeTomaso Pantera
03-3-2022
Thousand Oaks, CA
"Alex and everyone made the transaction simple and easy. They pretty much took care of everything. The guys that came out to the house were pleasant and professional. The guy that loaded the car knew exactly what he was doing and had all the equipment to do it right. Thanks!"
Scott J.
1972 DeTomaso Pantera
10-1-2020
Nashua, NH
"Took my car out of storage and washed it and shot a quick video to send to potential buyers that night. By morning I got several calls one was Alex. I checked his reviews and knew I found a legitimate buyer. Good price and the transaction was very easy and quick. I already referred him to several people who are storing unused classics."
Tim N.
1972 DeTomaso Pantera
11-10-2019
Orange, CA
"Overall experience was professional, prompt and painless."
Ron S.
1974 DeTomaso Pantera
11-25-2018
Peachtree City, GA
"Absolutely he makes everything easy from start to finish. The process is extremely professional from start to finish. We had two cars that were very important to our family for sentimental reasons. The team handled everything so smoothly and were very reasonable to deal with."
Stacey G.
1972 DeTomaso Pantera
10-21-2018
Coeburn, VA
"I would highly recommend Alex to anyone even considering selling their vehicle. I sent pics of my 72 Pantera and Alex contacted me within hours and made me a very fair offer. I was skeptical at first but after researching him, I talked to Alex again, we agreed on a price, and I had a cashier check 2 days later. The entire process was very pleasant and hassle free. Allison went out of her way to make sure I was comfortable with every step. I would definitely sell to Alex again!"
Paul O.
1971 DeTomaso Pantera
03-16-2018
Grafton, WV
"Alex was a complete professional and was true to his word. No hassle with any part of the sale. The money was there when he said it would be. I would recommend anyone who is seriously considering selling their car to give him a try."
Dan W.
1972 DeTomaso Pantera
04-26-2017
Manasquan, NJ
"I sold my 72 DeTomaso Pantera to Alex and every detail including price, wire transfer and car pickup went as he said. He gave me a fair price and delivered on every word. Professional and knowledgeable. I would recommend him to anyone buying or selling a classic car. Thank you Alex"
Dan W.
1972 DeTomaso Pantera
04-7-2017
Manasquan, NJ
"Alex was great to deal with. Came through with everything he said he was going to do. That is a hard quality to find in today's world. Thank you Alex."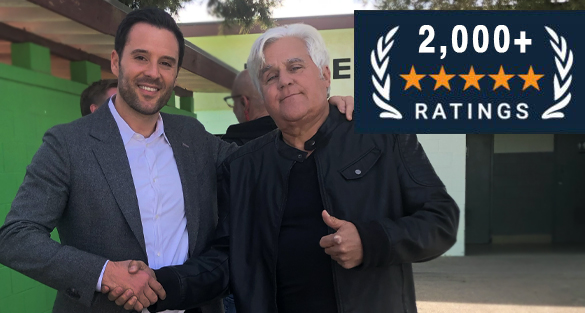 Classic De Tomaso Buyer
We want to Buy Your Classic De Tomaso – in any condition! If you have a old De Tomaso for Sale and are looking to know what your car's worth, we can guide you finding its value. Let's sell your De Tomaso today! Friends or family who own an old or classic De Tomaso, please contact Alex Manos! We purchase sports cars regardless of condition – parked inside a garage, out in a barn, we buy! We want to make the Selling process simple and easy. Our team is always on the hunt to buy Classic De Tomaso project cars, barn finds or completely restored cars. We have over 10+ years experience in the classic car industry with a sterling nationwide reputation. We buy classic cars from any USA location, and are just a phone call away. We Buy Antique De Tomaso in any condition from mint condition to project cars, needing restoration, barn finds….
Whether it's fully-restored, or a little banged up, were interested in buying! Have a classic De Tomaso in storage? How about a fully-restored Indy, Bora, Mistral, or Ghibli? Interested? Give us a call today! Not only do we offer top-dollar pricing, but we will gladly pay the finder's fee, making the selling process easy and fast. Happen to know somebody with a Classic De Tomaso that they are looking to sell? Point them in the direction of Alex Manos – from Los Angeles to New York and everywhere in between – he's your leading Classic De Tomaso buyer!
We're Always Looking to Buy: